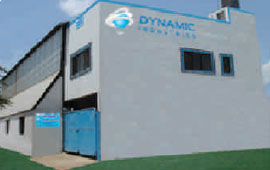 Dynamic Industries is an established name in the auto parts & engineering sector. The company soccer rebounder goal is engaged in manufacturing and export business of automobile chassis parts, truck chassis parts, automotive sheet metal and fabricated components, machined and turned components, PVC coated components, brackets for water heaters and geysers that precisely meet the demands of the automobile & other industrial units.
Incorporated in the year 1997, the company has expanded its business domain ever since inception, and has emerged as a "Full Service Supplier". With the continual up gradation of the processing technologies & improvement in functioning of integrated divisions, the company provides assembling and other services for our products apart from welding, painting, powder coating, PVC coating, machining and cheap custom writing services other procedures involved.
Our company is proficient to develop a wide array of automobile and engineering components, in standard and customized specifications. The shapes, sizes, polishes and other parameters can differ in compliance with the specific requirements of the clients.
Quality policy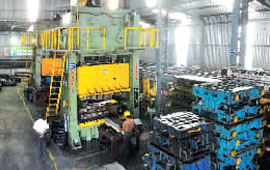 "We at DYNAMIC INDUSTRIES are committed to manufacture products fulfilling the customer requirements at competitive cost. We believe in continually improve our performance in respective areas & operations by complying requirements of Quality Management System, improving employee skills & team work aimed at achieving Customer Satisfaction."
"Quality is the hallmark of our organization. Our conducts are centralized on delivering unblemished quality products, by establishing our proficiency in the auto parts sector."
Our quality policy forms the core of our business activities and the accompanied production procedures.
To become a Complete Solution Provider for sheet metal assemblies by giving world class quality, competitve cost, reliable
products and excellent services.
To produce quality sheet metal products for automobiles/engineering applications.
To continually improve our processes and services.
To build upon the strength of each team member.
Timely delivery to customer
Achieve customer delight
15% YOY growth in sales
Reduce in-House PPM to 500
Control premium freight charges
Increase productiviy.
Reduce customer end PPM to 250
Training to employee
Our Business Policy
We are committed to manufacture premium quality and competitively priced sheet metal and fabricated components that suffice to varying industrial requirements. With continual improvement in our business processes, quality management system, employee skills and building a team spirit in our workers, we aim at achieving maximum satisfaction of our customers.
Our Belief
"In the present time of uncertainty and instability, the speed and agility with which a organization responds to change is an important factor in determining its ability to succeed."
Adhering to this belief, newer and advanced technologies are adopted in our production unit, in order to develop improved product range.
Milestones
1996 – Established in the name of Dynamic Industries of fabrication set up.
1998 – Entered a Small Size Presses up to 100Ton
2000 – Achieved ISO:9002:1994 Certification by DNV
2003 – Entered in Medium Size Press up to 300 Ton.
2003 – Achieved ISO 9001:2000 Certification By DNV
2006 – Entered ISO:9001:2000 Certification By DNV
2008 – Fabrication set up developed 10000 Sq ft area
2009 – Second unit started in the name of Dyanmic industries at PCNDTA
2009 – Achieved ISO/TS:16949:2009 & ISO:9001:2008 Certification By TUV
2010 – New 500 Ton & 250 press set up added for additional capacity.
2011 – New firm in the name of Dynamic Trans-System P.Ltd for Precision Parts Manufacturing
2012 – Additional 1 Nos-500 Ton Press installed in Unit 2
2012 – Additional 500 Ton press installed in Unit 1